(Available to schedule in local churches, groups, or for couples to purchase for download)
"Marriage Foundations" is different than any marriage workshop that you have ever attended. Many workshops approach couples from the perspective of marriage enrichment, leaving struggling marriages untouched. This workshop speaks to all couples and helps your marriage grow from the place you find yourself presently.
It is called "Marriage Foundations" because it focuses on what you build upon. Marriage and relationship skills are built on top of the foundation of a couple's thinking and self talk, their core beliefs, self- image, and their learned life and relationship skills. If the foundation is cracked, couples can't build a strong structure.
You will learn:
How to avoid the number one mistake that could cost you your marriage
Identify messages which produce beliefs that affect relationships
Learn the "10 Most Essential Needs" that all people require
6 "Healthy Behaviors In Relationships"
Requirements for Intimacy
Communication Skills and Reflective Listening
Validation and Affirmation
As a Clinical Christian Counselor, I believe in looking at root systems and building on a strong foundation – no band aids here. God urges us all to "…demolish arguments and every pretension that sets itself up against the knowledge of God, and we take captive every thought to make it obedient to Christ. " (2 Corinthians 10:5). This must be applied in every area of life, including marriage.
We are called to be transformed into His image. God doesn't want you to slap a band aid on top of any sinful patterns in your thought processes, attitudes, view of self, speech patterns, and emotional responses in your life and relationship skills. It doesn't work to put marriage skills on top of a faulty foundation.
If your marriage is struggling with poor communication and an inability to resolve conflicts, you can learn skills to improve your relationship. If you bury problems that were never resolved they are not gone, they are just buried alive and fester under the surface. Some marriages need to have the root system revamped. For example, if there is a struggle with substances, porn, or deep wounds these foundations must be healed so that marriage skills can flourish on stable and firm ground.
God is the rebuilder; every day you can grow more into His image and have a marriage that is Christlike. God tears down the faulty foundation as you allow Him. He can and will rebuild you as an individual and a couple to improve your marriage.
You can't add biblical principles on top of personal distortions that do not agree with God's Word. You are called to be set apart for God, and accelerating your sanctification process in regard to the foundations of marriage can affect great change. Your marriage can produce fruit and meet all 10 of your essential needs. It requires effort on your part to make choices that move you forward, so that you can reflect God's image in your life and marriage. It requires you to invite Him to help you die to self and "…be transformed by the renewing of your mind…" (Romans 12:2). Then you will have lasting change in your communication and relationship skills.
Children are as healthy as their families, families are as healthy as the couple, and couples are as healthy as each individual. When you restore each individual's soul, then you will restore the family. Don't wait and expect change to just happen, be proactive and move forward so that God can bless your marriage and family.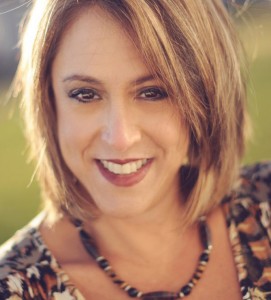 – Dr. Michele
"Empowering Solutions For A More Fulfilling Life!"