What Does the Bible Say about Love?
May 15, 2014
995 Views
0 Comments
5 minutes read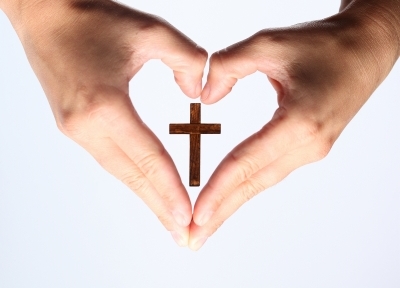 Jesus, the Son of God, put Himself in a human body. He walked among us so we could know what love looks like. He lived the Bible's explanation of love in all that He did on earth. We were created in His image and when we have Him living in our hearts, we are called to model His love to the world, starting first with those closest to us.
"Love is patient, love is kind. It does not envy, it does not boast, it is not proud. It is not rude, it is not self-seeking, it is not easily angered, it keeps no record of wrongs. Love does not delight in evil but rejoices with the truth. It always protects, always trusts, always hopes, always perseveres. Love never fails." 1 Corinthians 13:4-8 (NIV)
In counseling, every day I listen to people who are in challenging relationships. I had to ask myself, "How do most of us define love?" I have counseled hundreds of people in abuse situations, and I often come back to this Scripture. I realize that so many of us have never experienced real love. We have settled for whatever crumbs have been given us.
When we try to identify what healthy looks like a relationship, we use our definition of normal and this becomes our measuring stick. If someone snaps at the drop of a hat and verbally abuses us, that's not love because it's not patient or kind. If every opportunity that we are offered to grow, enjoy, or prosper is seen as a competition with someone else, that's not love. That's envy, boasting, and pride.
When someone speaks or uses body language that is disrespectful, condemning, or embarrassing, that's not love; that's rudeness. How can we love others if all we do is try to puff ourselves up and protect ourselves? Narcissists cannot love anyone but themselves. We may walk on eggshells because we never know when someone we care about is going to yell, show rage, or let out their anger by pointing out every time we have failed.
Love is the opposite. Love represents true holiness and does not delight in evil, or encourage us to participate in sin. Love rejoices over God's truth, which is the full measure of the Bible. True love cannot exist in selfishness because love protects on every level – our reputation, emotionally, spiritually, physically, and relationally. Love puts its eyes on what is pure, it trusts and focuses on hope. Love never harms or fails us.
"God is love, and he who abides in love abides in God, and God in him."
1 John 4:16 (NKJV)
There is no such thing as a perfect person, and we all fall short of the biblical definition of love, but it should be the exception not the norm. What does it mean to abide in Him? It means to root and ground ourselves in God's presence. Abiding is making God our dwelling place for our body, soul (which is our mind, will, and emotions) and spirit. When we do this, our entire life is abiding in love.
I urge you today to look at all of your relationships. Are you demonstrating Godly love? Are those you're in close relationships demonstrating Godly love to you? If you find yourself in a relationship where one or both of you are showing the opposite of love, remember it's not impossible to change. It begins with abiding in God, allowing Him to invade every part of your life every moment of every day. Sometimes we need professional help to undo the years of learned behavior, but it's never too late. I see people's lives changed every day. Let God change you today.
Dr. Michele
Copyright © 2014 by Michele Fleming, Ph.D.