Bible Promises for Overcomers
April 30, 2014
927 Views
0 Comments
2 minutes read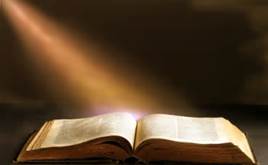 When we are in the middle of a personal battle, it can be easy to lose sight of the promises God makes to those who overcome. The Scriptures give wonderful promises to help us preserve and of the rewards for overcomers. Our battles are the challenges that we face in our everyday life. The goal is to let God's Word guide our attitudes, thoughts, and behaviors through minor and major trials, frustrations, and losses. If Jesus is your Lord and Savior, they are for you. Think of the great rewards you will receive, both blessings on earth, and eternal rewards. Below are just a few of these promises. Read and receive them as truth.
He teaches us wisdom in the inmost parts. (Psalm 51:6)
He forgives all your sins. (Psalm 103:3)
He heals all your diseases. (Psalm 103:3)
He redeems your life from the pit. (Psalm 103:4)
He crowns you with love and compassion. (Psalm 103:4)
He satisfies your desires with good things. (Psalm 103:5)
He renews your strength. (Isaiah 40:31)
He has engraved us on the palm of His hands. (Isaiah 49:16)
He gives comfort for all who mourn. (Isaiah 61:2)
He gives us beauty instead of ashes. (Isaiah 61:3)
He will give us a double portion of honor. (Isaiah 61:7)
He gives us the fruit of His Spirit. (Galatians 5:22-23)
We are accepted and loved. (Ephesians 1:6)
We receive a promised eternal inheritance. (Hebrews 9:15)
We will eat of the tree of life. (Revelation 2:7)
We will have power over the nations. (Revelation 2:26)
We will have a special relationship with God. (Revelation 21:7)
We will be given a new name. (Revelation 2:17)
We will not be hurt by the second death. (Revelation 2:11)
We will be confessed by Jesus before God the Father. (Revelation 3:5)
We will be pillars in the temple of God. (Revelation 3:12)
We will have the name of God written upon us. (Revelation 3:12)
We will sit with Jesus on His throne. (Revelation 3:21)
Remember they aren't for someone else. These are true for you!
Dr. Michele
Copyright © 2014 by Michele Fleming Ph. D